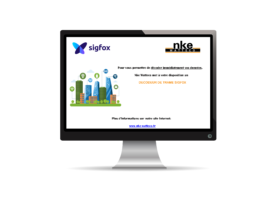 What is it ?
With its new online Sigfox CODEC, Nke Watteco saves you time in setting up your sensors. This application combined with its associated Python sources makes it easy to integrate the devices into your information systems. Simple to access and available online, the application allows you to decode all types of data frames from Nke Watteco Sigfox sensors.
How does Sigfox CODEC work ?
The source codes of the codec are developed in Python which allows them to be multi platform. Setup is fast and easy. This decoder is already available for all sensors and made available to you with the software sources at the following address.
Sources: ftp://nkesigfox:watteco@ftp.nke.fr\Tools
Back to the news