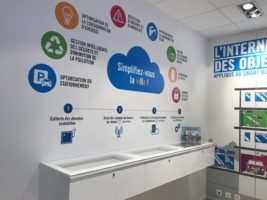 Founded in 1986, Naxoo SA is a cable operator based in Geneva (Switzerland), which is involved in the development of smart cities. In order to participate in the development of energy efficiency via the Smart Building concept, Naxoo SA has set up the opening of an IoT dedicated platform called SHERPA, in which are available our smart sensors.
The main goal: To make everyone discover the Internet of Things, through demonstrations and examples.
Now, you can schedule an appointment or request a presentation brochure to learn more about the subject. To that end, you can simply send an email to: cbaert@naxoo.ch
Questions ? Don't hesitate to contact us via our form as our team will be happy to answer you.
Back to the news